Disposable plastic tableware is a convenient alternative to traditional tableware. Besides serving food and beverages, this type of tableware can also be recycled, making it eco-friendly and quick to clean up after a party. These types of plates and utensils come in a variety of designs and colors, making them ideal for use at fast food restaurants and catering businesses. 
Despite the environmental toll of disposable plastics, their production and disposal cause a lot of damage to the environment. This damage affects not only the environment, but also the economy and local communities. This is why some countries like Israel are implementing new taxes on the use of disposable plastic tableware. These taxes aim to encourage more people to use reusable tableware, so that they can save money and the environment. This will help to alleviate the overuse of disposable plastic tableware and reduce their pollution level.
There are many advantages to polypropylene tableware. This material is lightweight, durable, and BPA-free. It is dishwasher and microwave safe. It also resists stains and odors. Therefore, it is an excellent choice for families. Polypropylene tableware is also an excellent choice for picnics. In addition, it can be easily stacked and carried. If you are concerned about the environment, you can consider buying this material for your next picnic.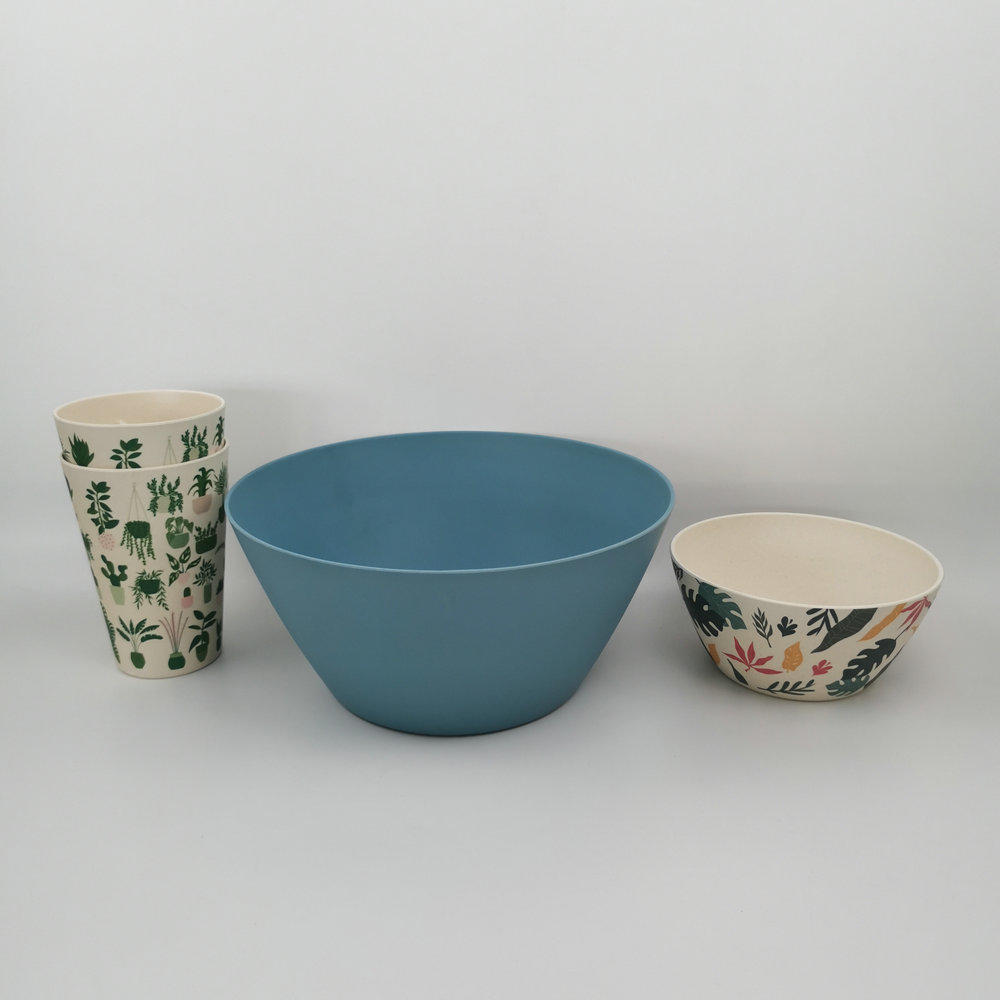 While many people are concerned with its safety, polypropylene is a great option for families that are on a budget. It can be easily washed in the dishwasher and lasts for years. It is also relatively inexpensive compared to other materials used for tableware. Because it is dishwasher-safe and cheap, polypropylene tableware is the most common type of plastic tableware available. However, the material is not scratch-resistant or durable. It has a rubbery feel, which makes it popular for casual dinnerware.
A popular material for plastic tableware is melamine resin. It is a nitrogen-rich, organic compound that is durable, heat-resistant, and practically unbreakable. It also comes in a variety of colors and designs. It is an environmentally friendly alternative to traditional china. Moreover, its appearance is almost identical to that of other materials. This means that you won't have to worry about the melamine tableware discoloring your dishes.
While melamine is widely used in plastic tableware, it is not completely safe for children. It contains a chemical called formaldehyde, which is produced as a byproduct of natural gas combustion. This chemical is then used to make plastics and dinnerware. Many common products and even some medicines use it. However, if you are concerned about its potential health effects, you should look elsewhere for your plastic dinnerware.
For everyday use, acrylic plastic tableware is a cost-effective option. It comes in a variety of colors and is dishwasher-safe. Unlike melamine, which is a harder plastic, acrylic doesn't absorb heat. However, it is not scratch-resistant and won't look the same after washing it. If you're concerned about safety, you can opt for BPA-free acrylic. Alternatively, you can buy melamine-free acrylic plates and bowls.
These lightweight plates and bowls are great for outdoor or indoor use. They can be found in green colors that make them perfect for everyday tabletop display. These can also be used for holiday decorating because they add a soft touch to other metal accessories. In addition to a stylish drinkware set, they're also easy to clean and dishwasher-safe. However, you should avoid placing hot foods or beverages on these plates. Then, you can store your leftovers in the refrigerator to prevent bacteria from affecting your food.