If you're considering purchasing a melamine tableware set, you might be wondering what to look for. These pieces are known for their many benefits, including being dishwasher safe, durable, and eco-friendly. They also come in a wide range of colors and shapes. 
Dishwasher-safe
Whether you choose a melamine tableware set is an important question for you to ask yourself. Despite the fact that the FDA considers melamine to be harmless at low levels, there are some things you should know before you make your final decision. First, there are pros and cons to choosing a melamine dishware set.
The first pro of melamine dinnerware is its durability and sturdiness. Its lightweight material is sometimes perceived as flimsy, but Williams Sonoma has created plates that balance the light weight of melamine with added durability. This will ensure that your melamine plate stays in good shape even after you accidentally drop it on the floor.
Durable
If you're looking for durable tableware that won't chip or break, consider a melamine tableware set. These durable and lightweight dinnerware sets are the perfect choice for picnics, outdoor entertaining, and more. And unlike glass, they're dishwasher safe. That means you can throw them in the dishwasher to keep your dishes clean, but you should avoid using the microwave when using these dinnerware sets.
This durable and lightweight melamine tableware set offers the benefits of ceramic, but without the high cost. The ceramic look and feel of melamine dishes retain their luster even after years of use, and they won't shatter if dropped or handled roughly. And because melamine is BPA-free, you can wash them in the dishwasher without worry. Plus, they come in a variety of styles and colors that will enhance your dining experience.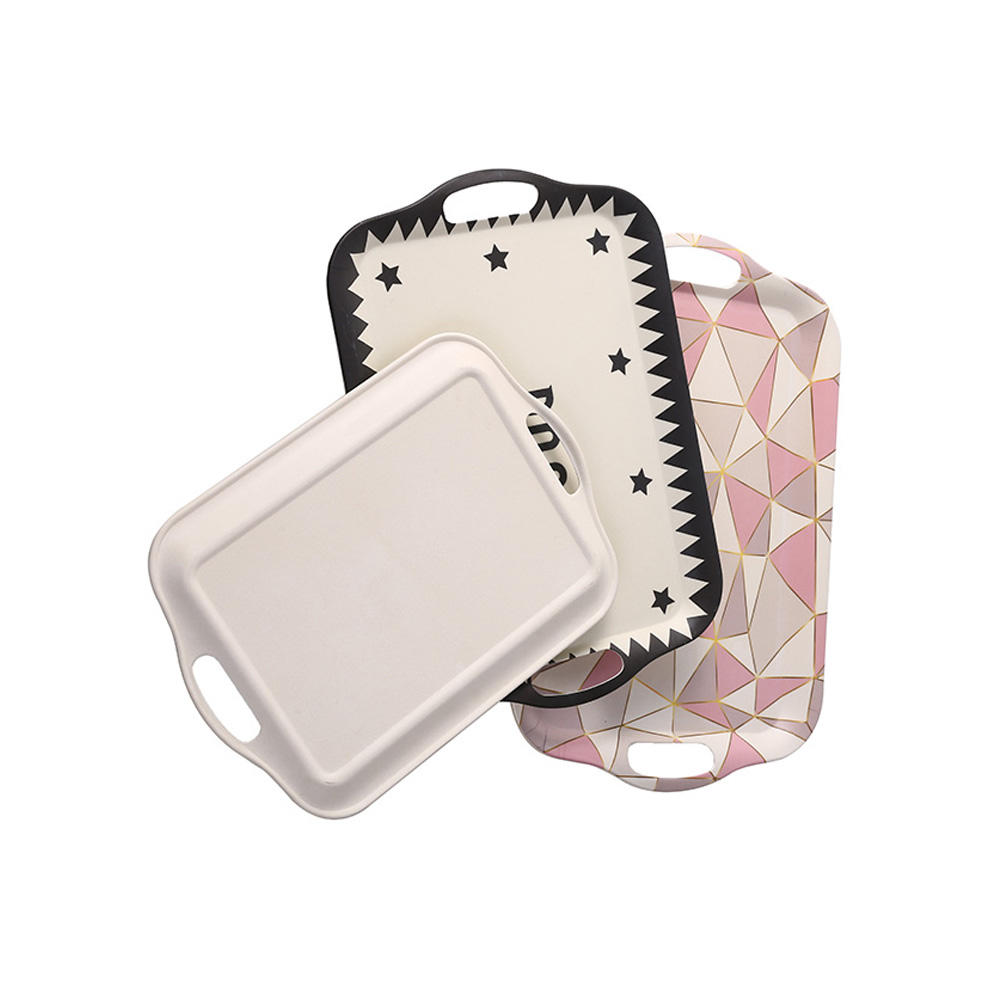 Comes in a variety of shapes and colors
Melamine tableware is a durable and easy-to-clean material, and these plates, bowls, and utensils are dishwasher safe. They can also be layered for an attractive presentation. The melamine construction also makes them safe for use outdoors. They are lightweight and durable, and come in various shapes and colors. They are also BPA-free.
A melamine dinnerware set includes bowls and plates in a range of shapes, sizes, and colors. This dinnerware set can be used for everyday meals, as well as for casual backyard barbecues and neighborhood potlucks. They come in individual pieces or in sets of twelve.
Can be scratched
The hard resin used to manufacture melamine dinnerware sets is extremely durable, but it is not impervious to scratches. Although melamine dinnerware is considered to be an environmentally friendly option, it can be scratched or stained. The best way to avoid scratching or damaging your melamine set is to take care of the tableware carefully.
To avoid scratching or scuffing your melamine dinnerware, do not use sharp knives. This will damage the outer surface of the melamine tableware set. Additionally, if used improperly, melamine tableware sets can become difficult to clean, which makes them prone to microbes. Also, if the tableware set is scratched, it may become less functional over time and may become prone to deterioration.