A melamine tableware set is made from durable melamine and looks like wood. These dishes are dishwasher-safe and can withstand drops. However, they are not safe for microwave use. You can use them as a tableware set for four people. If you're on a budget, a melamine set for four people is a good choice.
It withstands drops
Whether you're a minimalist, love color, or just need some dishes that won't break, a melamine tableware set is the answer. Melamine is a sturdy material that won't break even after a fall, and the durable design means you won't have to worry about breaking dishes while on the go. The set includes four dinner plates, four salad plates, four bowls, and a serving tray, and is dishwasher safe, too.
The durable melamine makes these dinnerware sets a great choice for the kitchen, even for picnics. The dinnerware is dishwasher safe, and its shabby chic look will blend in with any decor. These sets are durable enough to withstand drop after drop, and the pieces also match any decor.
These dishes are also light, which reduces the risk of accidents. They are also dishwasher safe and are resistant to heat and scratches. You can find melamine dinnerware sets in virtually every color and design imaginable. And melamine's cost-effective nature means it can be an economical alternative to a china set.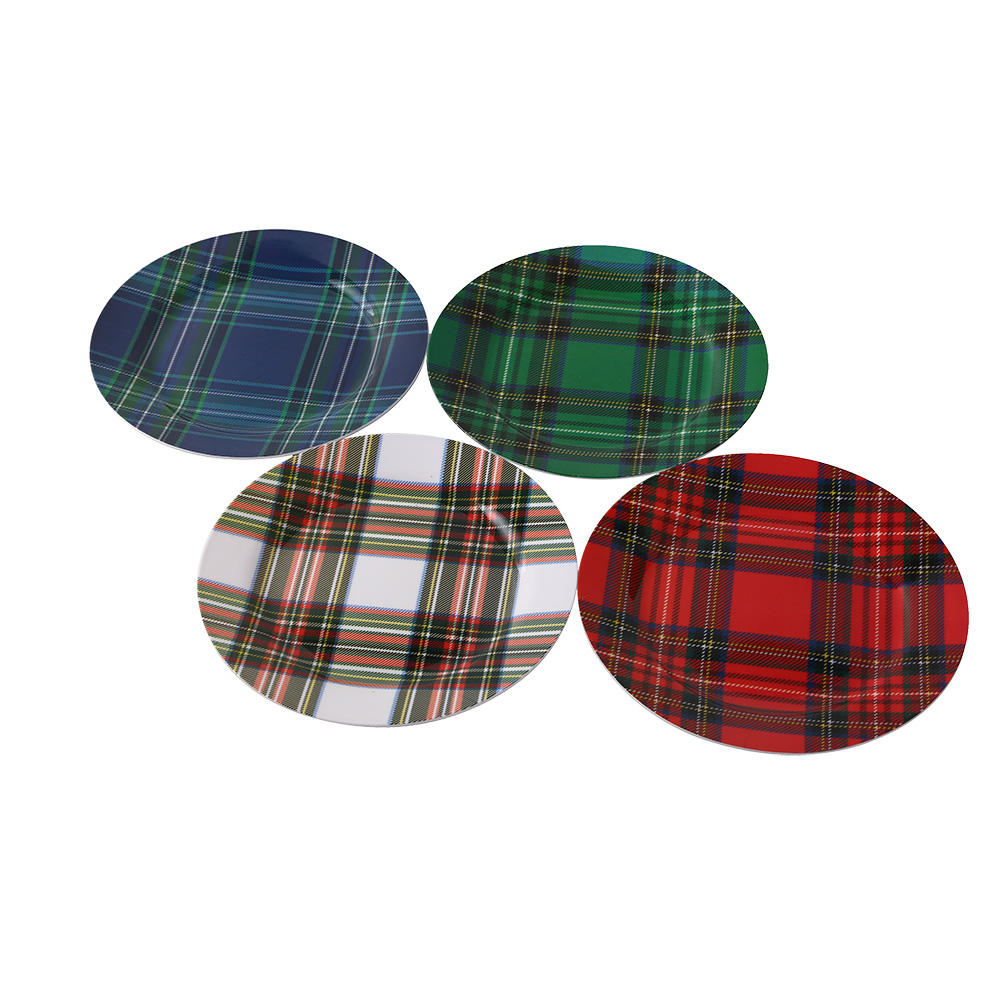 It is dishwasher-safe
This melamine tableware set is dishwasher-safe and easy to clean. The material is highly durable and does not break easily. However, it cannot be used in the microwave. The colors of the melamine tableware are bright and reminiscent of the colors of the southwest. This set comes with four dinner plates, four smaller plates, and four bowls.
It is important to avoid using melamine dishes in the microwave or in a convection oven. This can cause warping, so make sure you check them regularly. If you find a crack in the melamine dishes, discard them right away. If you find stubborn stains or stuck-on food on them, pre-soak them to remove the food. If you're worried about the environmental impact of melamine dishes, it's best to buy a non-toxic alternative.
Melamine plates are available in a range of colors, and are dishwasher-safe. You can also combine different designs and colors to create a unique place setting. In addition to its dishwasher-safe properties, melamine plates are lightweight and are great for transporting and storing. They also offer a stylish look to any kitchen.